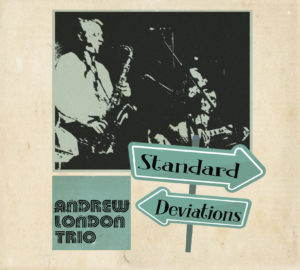 Standard Deviations
Sixteen of our most-requested jazz & swing standards lovingly recorded at Ross McDermott's Audiosuite Studios on The Kapiti Coast. Nils renders Cole Porter's 'Don't Fence Me in' with Crosby-like croon, while Kirsten plays with Peggy Lee's 'It's a Good Day' and Nat King Cole's L.O.V.E.  Andrew recalls Billy Field with 'Bad Habits' and Bobby Darin with 'Beyond The Sea'. Wayne Mason contributes keys and Lance Philip guests on drums.
While We Danced at The Mardi Gras
Why Don't You Do Right?
Bad Habits
I'll Be Your Friend With Pleasure
Beyond The Sea
It's a Good Day
I Ain't Gonna Give Nobody None of My Jelly Roll
Don't Fence Me In
L.O.V.E.
I Wish I Could Shimmy Like My Sister Kate
On The Sunny Side of The Street
I'm Gonna Sit Right Down & Write Myself a Letter
Can't Help Lovin' That man
Way Down Yonder in New Orleans
Soon
Sugar Moon
$20 with free shipping within New Zealand or you can download the album from Bandcamp.