Our new project, Notable Tours, has its first outing in March 2020: a three day sojourn in NZ's premier wine region, sunny Martinborough. We'll be performing at a range of venues over the three days, with guest appearances from Wayne Mason, James Tait-Jamieson and April Phillips. Email me for details!
ALMOST SOLD OUT ……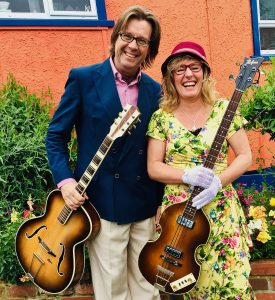 More about Andrew London: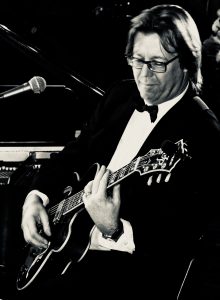 I'm a musician based on the Kapiti Coast near Wellington, New Zealand. I'm primarily a songwriter and satirist and perform most often solo or duo (with Kirsten London on bass), or with my own Andrew London Trio. My songs explore social and political themes and although humour and satire is very much to the fore, poignancy and pathos are often not far away. 
I'm also involved in other collaborations (see Projects page). 
I play at festivals, functions and venues all over New Zealand, but also make the occasional trip to Australia & Norfolk Island and have even played in Saudi Arabia.
I've released over a dozen albums of (mostly) my own original material; some with a trio called Hot Club Sandwich, some with a country band called The Cattlestops, and some as the Andrew London Trio. Physical CDs of the most recent can be purchased on this site, or digital versions downloaded from Bandcamp.com.
All my public appearances are listed on the Gigs page. You can subscribe to my monthly newsletter over there on the right, and read previous newsletters below. You can check out my Facebook Page and Youtube Channel if you wish. Hope to see you out there!