All 44 seats are booked on our first Chathams Air charter flight – another one ordered and filling now. NZ$2785 will get you airfares, accom, breakfasts, a hire car and lots more at the inaugural 'Rhythm 'n' Pines Music Festival in sunny Norfolk Island – we'll all be ready for it by mid-August I'm sure!
Apart from the Andrew London Trio (featuring Kirsten of course, and also saxophonist Brian Omundsen), you can see  Laura Collins and the Back Porch Blues Band, and Kiwi musical icon Wayne Mason. The trio will be releasing a brand new album at the festival, no title yet I'm afraid but new songs include 'Alfonzo', 'Palace of Dreams' and 'Beans on Toast'. Here's a Radio Show featuring many of the songs you are likely to hear!
For expressions of interest email Christan Davies at the Norfolk Island Travel Centre, and she can keep you posted on details & costs. Or email me of course. Dates are 12th -19th August, flights will be direct from Auckland.
More about Andrew London: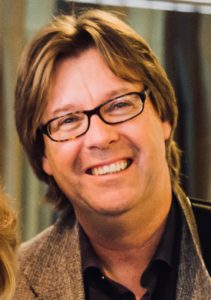 I'm a musician based on the Kapiti Coast near Wellington, New Zealand. I'm primarily a songwriter and satirist and perform most often solo or duo (with Kirsten London on bass), or with my own Andrew London Trio. My songs explore social and political themes and although humour and satire is very much to the fore, poignancy and pathos are often not far away. 
I'm also involved in other collaborations (see Projects page). 
I play at festivals, functions and venues all over New Zealand, but also make the occasional trip to Australia & Norfolk Island and have even played in Saudi Arabia.
I've released over a dozen albums of (mostly) my own original material; some with a trio called Hot Club Sandwich, some with a country band called The Cattlestops, and some as the Andrew London Trio. Physical CDs of the most recent can be purchased on this site, or digital versions downloaded from Bandcamp.com. I have recently withdrawn all my recorded material from streaming services such as iTunes and Spotify.
All my public appearances are listed on the Gigs page. You can subscribe to my monthly newsletter over there on the right, and read previous newsletters below. I've recently added a blog page to this site,  to rant about this and that as we grumpy middle-aged men like to do.  You can check out my Facebook Page and Youtube Channel if you wish. Hope to see you out there!