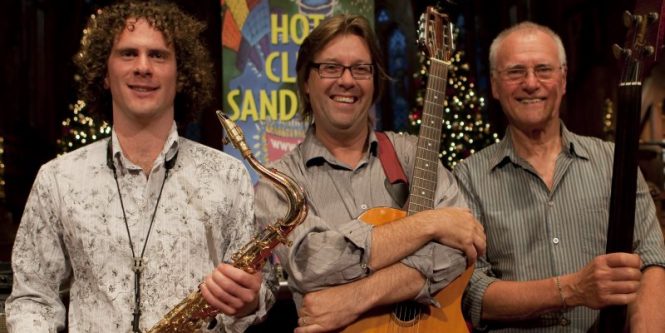 Hot Club Sandwich is a collaboration involving Andrew London and pianist/bass player Terry Crayford.
Repertoire and style was originally based on the legendary Quintette du Hot Club de France who popularised the 'Hot Club Swing' genre in the 1930s.
Hot Club Sandwich usually perform as a trio, with a sax or clarinet player joining London & Crayford.